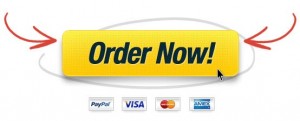 Product Name: Dumbbell Domination - Jen Comas
Dumbbell Domination includes 18 intense workouts that improve conditioning, boost strength, and burn body fat — all in 25 minutes or less per session.
You don't need a gym full of equipment or hours away from home to get in shape.
Dumbbell Domination gives you the freedom to choose when and where you want to work out so that you can enjoy adventures, moments with your family, and traveling while you work or build your business.
Each workout comes with 3 levels of intensity that give you the flexibility to choose your own adventure every day. 
Use these workouts as a 6-week program to start your fitness journey or as finishers to ice off one of your strength training sessions.
It's your life, I created Dumbbell Domination because you deserve to choose how and when you want to work out.
It's for everyone who wants a workout program that fits their life — not a program that puts you in a box.
Whether you're just starting your fitness journey or far along the path, a mom who has to work out while the kids nap, or a traveling entrepreneur, Dumbbell Domination has workouts and intensity you'll love. 
You don't need a gym full of equipment and loud noises to get an intense workout. You just need dumbbells, some space to move, and 25 minutes or less. 
I'm Jen Comas, co-founder of Girls Gone Strong and head coach of the Strongest You Coaching program. I'm a nutrition coach, NASM certified personal trainer, USAW Level One weightlifting coach, and a 200-hour yoga instructor.
Over the last 11 years, I've had the opportunity to help hundreds and hundreds of women reach their goals, ranging from improving their health, to losing fat, to gaining strength. 
In working with so many amazing women, I started to notice that three things were holding many of them back from improving their fitness — time constraints, the ability/desire to join a gym, and the longing for autonomy over their workouts. 
So I created an incredibly fun and effective program that allows participants to get an intense workout in less than 25 minutes anywhere that has a pair of dumbbells.
Most importantly, Dumbbell Domination has what I believe most training programs are missing — the power of choice.
Nobody wants to be told exactly what to do, and this program gives you the ability to choose from three levels of intensity for each exercise in each workout. 
You decide what feels best for your body and what you're in the mood for based on each particular day.
You've never done anything like this before! 
This isn't your average dumbbell workout.
It's designed to improve metabolic conditioning, help you get stronger, and give you the freedom to choose your own workouts. 
Every workout comes with levels of intensity from 1-3. You can take it easy or go hard depending on how you feel that day.
Dumbbell Domination gives you 18 workouts that each have 3 intensity levels to choose from. 
You can use follow the workouts as a 6-week program, add them to your existing routine, and create almost endless cycles.
I'm here with the answers and happy to talk.
Email me at jen[at]jencomas[dot]com and I'll answer your questions. 
Live the life you want and choose what works best for your body. 
Get started and see how Dumbbell Domination feels in 25 minutes or less. 
HOW IS THE PROGRAM DELIVERED?
Upon purchase, you will be re-routed to a Thank You page that will have your PDF guide for your download. The Guide will also be accessible via your receipt from Clickbank.com. Any questions, just email me!
© 2016 - Jen Comas. All Rights Reserved. Designed & Developed by pinkpointmedia.com
Click here to get Dumbbell Domination - Jen Comas at discounted price while it's still available...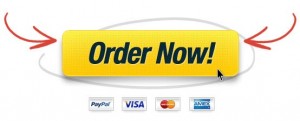 All orders are protected by SSL encryption – the highest industry standard for online security from trusted vendors.


Dumbbell Domination - Jen Comas is backed with a 60 Day No Questions Asked Money Back Guarantee. If within the first 60 days of receipt you are not satisfied with Wake Up Lean™, you can request a refund by sending an email to the address given inside the product and we will immediately refund your entire purchase price, with no questions asked.