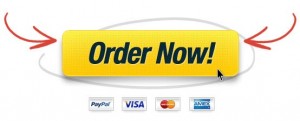 Product Name: 20 Strength and Endurance-Building Rucking Workouts
We love rucking workouts!
Ever since we'd been
introduced to the sport and activity, several years ago, it has become a
staple in weekly programming for ourselves and for our clients.
With a background in health and fitness, and specialties in preparing fitness programming for athletes, both recreational and competitive, we're excited to announce our new resource that you can begin using today!
We've arranged a special resource, downloadable today, containing 20 of our most favorite rucking workouts!
With your investment in yourself, and in purchase of this e-book, you'll have the foundation necessary for really enjoying the sport of rucking, and with enough variety that you'll break out of any workout monotony that you may have been experiencing.
We're huge fans of GORUCK's rucksacks. If you're just getting started, then "The Rucker" may be perfect for you. We think Jason McCarthy, Founder of GORUCK, explains it pretty well.
Learn more about GORUCK's Rucker and order one here.
Within our e-book, you'll have access to 5 workouts in each of 4 categories of rucking for the most comprehensive programming, helping you to see and feel the results you've wanted for so long.
With our 5 "Baseline / Progress Check Workouts," you'll set the
foundation for measuring your improvement over time.
These are workouts
that you'll return to every 4, 8, or 12 weeks, giving you solid data on
your successes.
Each of these 5 workouts will challenge you in
different ways, with some focusing on sustaining work in specific
heart-rate zones, and others requiring your all-out efforts.
Our favorite of the first 5 workouts? That's easy. The 5k Time Trial with Strategic Recovery absolutely rocks!
Our energy system development workouts require your use of heart rate specific zones and intervals (formulas and calculations, included).
These workouts are the means used for developing your fitness for the many challenges you'll face in training or competition.
Our
favorite workout of the 5 Energy System Development workouts? Stadiums
with Heart Rate Specific Recovery wins us over every time!
Our strength-based workouts focus on total body resistance training and muscular development.
Sure,
you use your legs when rucking. However, to be the best overall athlete
that you can be, we're going to challenge you all around.
We're
not talking bicep curls and tricep pressdowns. Serious athletic training
requires serious exercise. That means training of full-body movements.
You're going to love this part of the e-book, we're sure!
Our
favorite strength-based workout? That's the 40/20 Circuit, featuring 9
fun and challenging exercises, performed for a designated number of
rounds, and in 40 seconds on, 20 seconds off format. This one is solid,
if we do say so ourselves!
Have you ever dreaded the monotony of some of the more typical
workouts?
Our hybrid workouts help to ensure that you're up before your
alarm clock, with fun, exciting, and challenging workouts that you know
will deliver results.
Our 5 hybrid workouts combine elements of
strength and energy system development.
In paired and/or circuit
fashion, you'll be challenged by the efforts required to complete these
popular workouts.
Our favorite hybrid workout? We're keeping this one a surprise!
What's tremendously exciting to us, is that we're able to deliver this program to you in just moments.
We utilize ClickBank.com's secure platform to help in providing confidence to all of our clients that their purchase is secure, and that our e-books or other digital products are delivered to you in seamless fashion.
We are fully confident that our workouts are of the highest value.
If
for any reason, however, you're not completely happy, over the course of the first 60 days following your purchase, with what you've
learned and the workouts included, you'll get a complete and full
refund, and with no questions asked.
There are no hard feelings,
at all. It's a risk-free opportunity for you to learn more about
rucking, and to apply what you've learned with some truly, amazing (not to mention, fun) workouts.
Fill out the form below to receive 4 of the 20 workouts, in 1 email per day for 5 days, from our rucking workouts e-book! It's a fantastic way to "kick the rucking tires," and to get excited for the rest of the 20 workouts!
Please enter the word that you see below.
We're excited for you to begin utilizing our rucking workouts, and seeing the great benefits and results.
Just click the order button below, and you'll be accessing your material in just minutes.
Happy Rucking!- David Bohmiller and The Marathon-Running.com Team
David Bohmiller, NSCA CSCS, TSAC-F
Have you had the opportunity to apply our workouts in your programming? Leave your review here!
Give Your Review a Title:
Entering your story is easy to do. Just type!…Your story will appear on a Web page exactly the way you enter it here. You can wrap a word in square brackets to make it appear bold. For example [my story] would show as my story on the Web page containing your story.TIP: Since most people scan Web pages, include your best thoughts in your first paragraph.
Do you have some pictures or graphics to add? Great! Click the button and find the first one on your computer. Select it and click on the button to choose it.Then click on the link if you want to upload up to 3 more images.
Add a Picture/Graphic Caption (optional)  
Click here to upload more images (optional)
Add a Picture/Graphic Caption (optional)  
Add a Picture/Graphic Caption (optional)  
Add a Picture/Graphic Caption (optional)  
Author Information (optional)
To receive credit as the author, enter your information below.
(first or full name)
(e.g., City, State, Country)
(You can preview and edit on the next page)
Note: "20 Strength and Endurance-Based Rucking Workouts" is a completely downloadable e-book. No physical products will be shipped. Upon completing your order, you will get INSTANT ACCESS to download all of the digital product components onto a device/computer of your choice. The format for all of our e-books, manuals, workbooks, checklists, etc. is in Adobe Acrobat PDF file form, which can be viewed on Mac or PC.
Disclaimer: ClickBank is the retailer of products on this site. CLICKBANK® is a registered trademark of Click Sales Inc., a Delaware corporation located at 1444 S. Entertainment Ave., Suite 410 Boise, ID 83709, USA and used by permission. ClickBank's role as retailer does not constitute an endorsement, approval or review of these products or any claim, statement or opinion used in promotion of these products.
Click here to return from Rucking Workouts to the Marathon-Running.com Home Page.
Click Here for More GreatRunning News & Info!
Marathon-Running.com HomePrivacy Policy | Affiliate Disclosure | Sitemap | Disclaimer |Better Than A Running Blog: How We Built Our SiteFramingham Personal Trainer
© 2019-2020 Marathon-Running.com. All Rights Reserved.
Click here to get 20 Strength and Endurance-Building Rucking Workouts at discounted price while it's still available…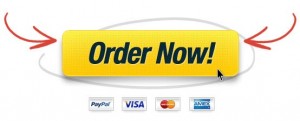 All orders are protected by SSL encryption – the highest industry standard for online security from trusted vendors.


20 Strength and Endurance-Building Rucking Workouts is backed with a 60 Day No Questions Asked Money Back Guarantee. If within the first 60 days of receipt you are not satisfied with Wake Up Lean™, you can request a refund by sending an email to the address given inside the product and we will immediately refund your entire purchase price, with no questions asked.