I like the idea of ​​fitness apps. You'll have a workout plan in your hands that's theoretically motivating and takes the guesswork out of your workout. The problem is that many fitness apps aren't designed for people who really want to push themselves at the gym. At best, they offer watered-down workouts that might help you burn off a few calories. At worst, they're just a waste of time. Then there's MTNTOUGH+, a new app developed by the eponymous gym in Bozeman that aims to take a holistic approach to overall fitness – from mental toughness to nutrition. Yes, it's packed with vigorous workouts that will leave you drenched in sweat. I spent a month testing every aspect of the app to see if it was worth the $29.99 monthly subscription fee. The result? I got my ass kicked - in the best sense of the word.
Stationary company MTNTOUGH has made a name for itself by developing full-body workouts for mountaineers and military personnel (think backcountry hunters who have to trek for miles with a deer on their back, or soldiers preparing for their next deployment in want to stay in shape ). However, the workouts themselves have a far broader appeal than this niche market. The company has always developed programs that focus on building strength and endurance that anyone can purchase a la carte through their website. We reported on her heavy backpack training last spring.
Image courtesy
This new app brings all of your workout programs together in one place — along with nutrition guides and bonus content like podcasts, interviews, and mental toughness tutorials. It is broken down into four types of workouts: Bodyweight, Backcountry Hunter Series, Military Specific, and Minimal Gear programs. Each of these courses is further subdivided; For example, the Minimal Gear program has one workout series that uses kettlebells and another series that uses a heavy backpack. The Backcountry Hunter program includes a pre-season training trail, as well as a spring training camp and post-season strength trail.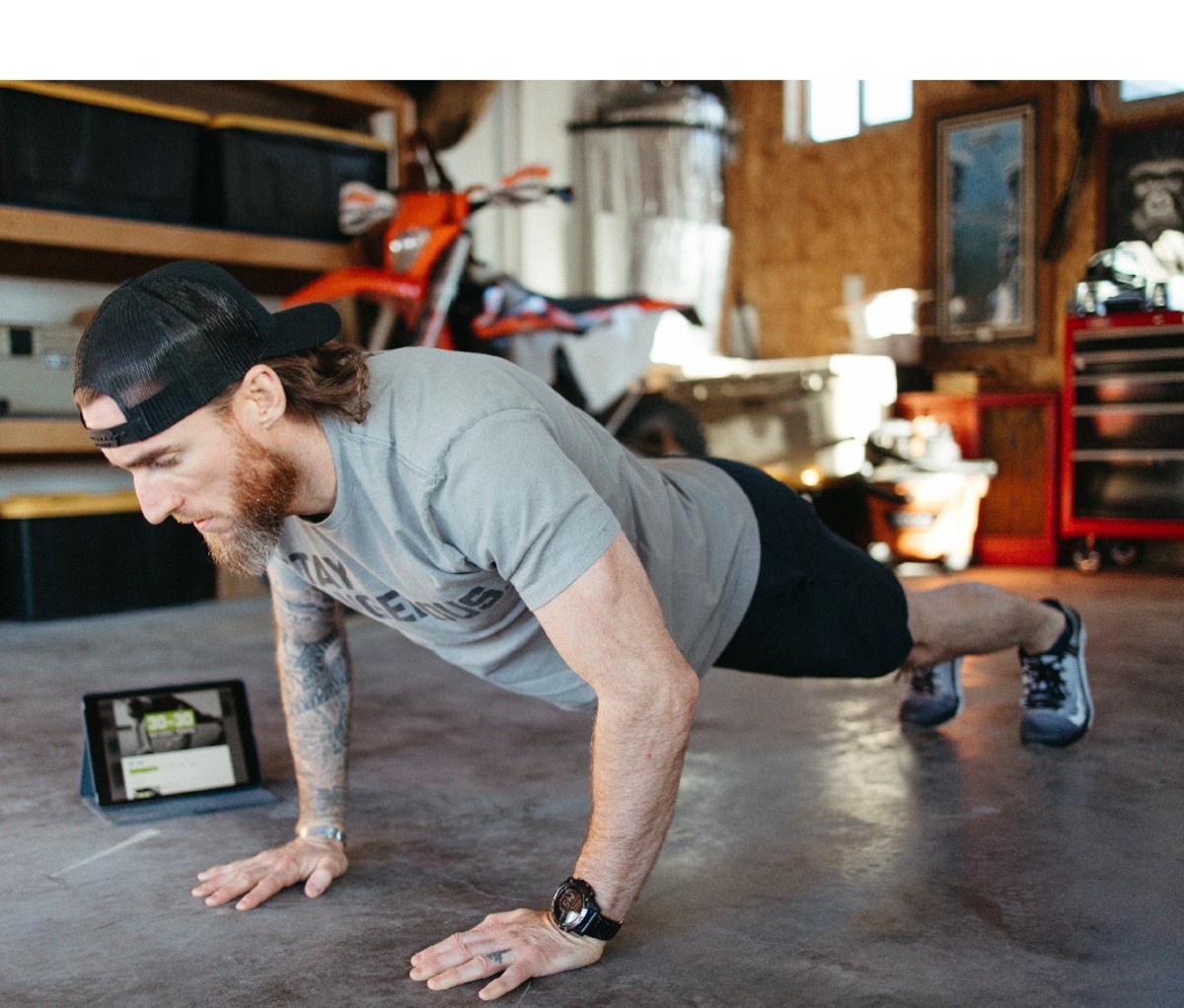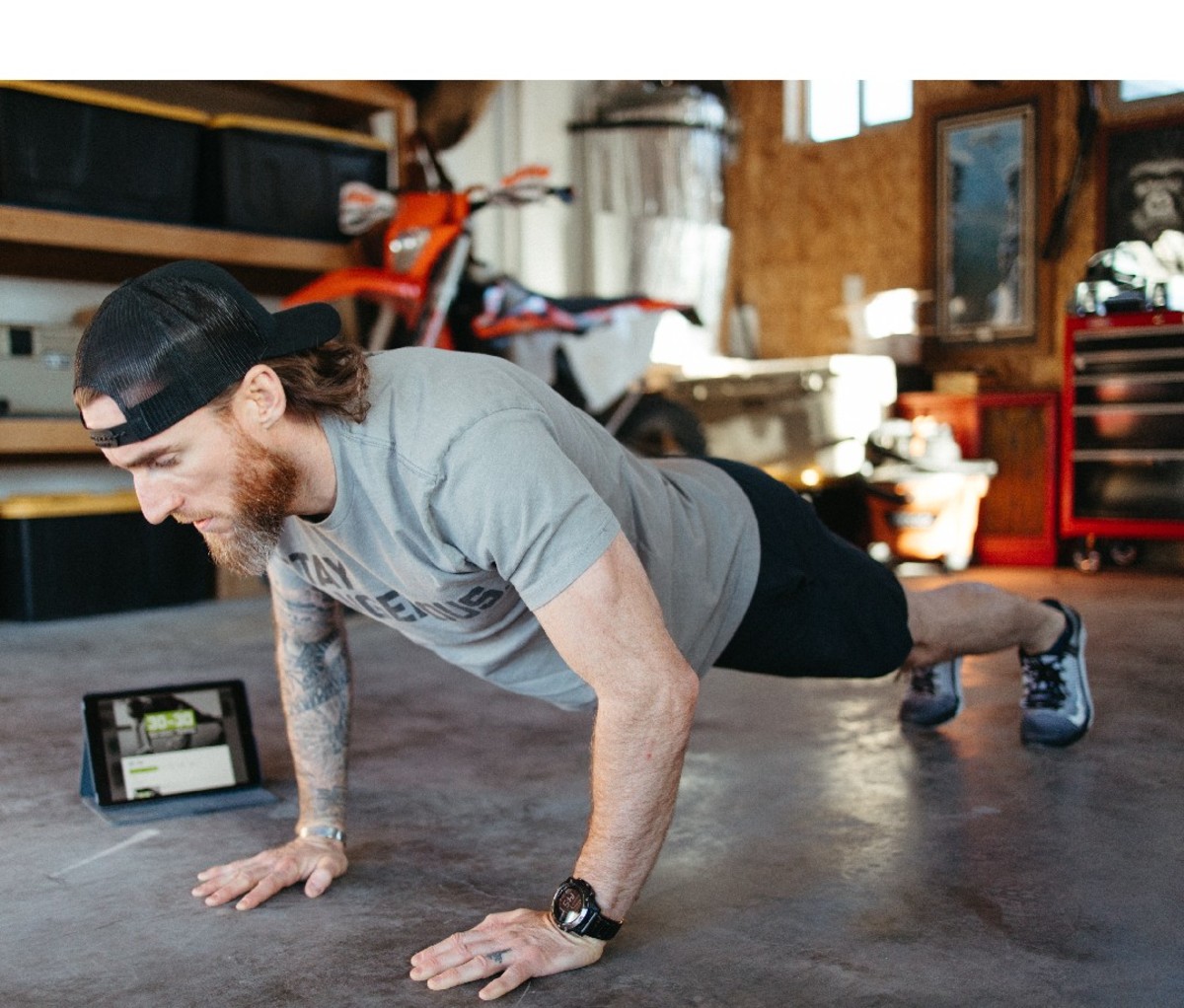 Image courtesy
While this may all sound confusing, it basically means you have many different workout options within the app. Some of them will make you forget. Others rely on classic exercises like squats and moves. But note that I used the word "program". Rather than individual workouts, MTNTOUGH+ is designed to take you through entire phases of fitness (strength building, endurance building, strength maintenance, etc.) with specific programs that you follow for up to four months. You choose a program - like Gear 60 - and then follow it for 60 days, as one workout follows the next.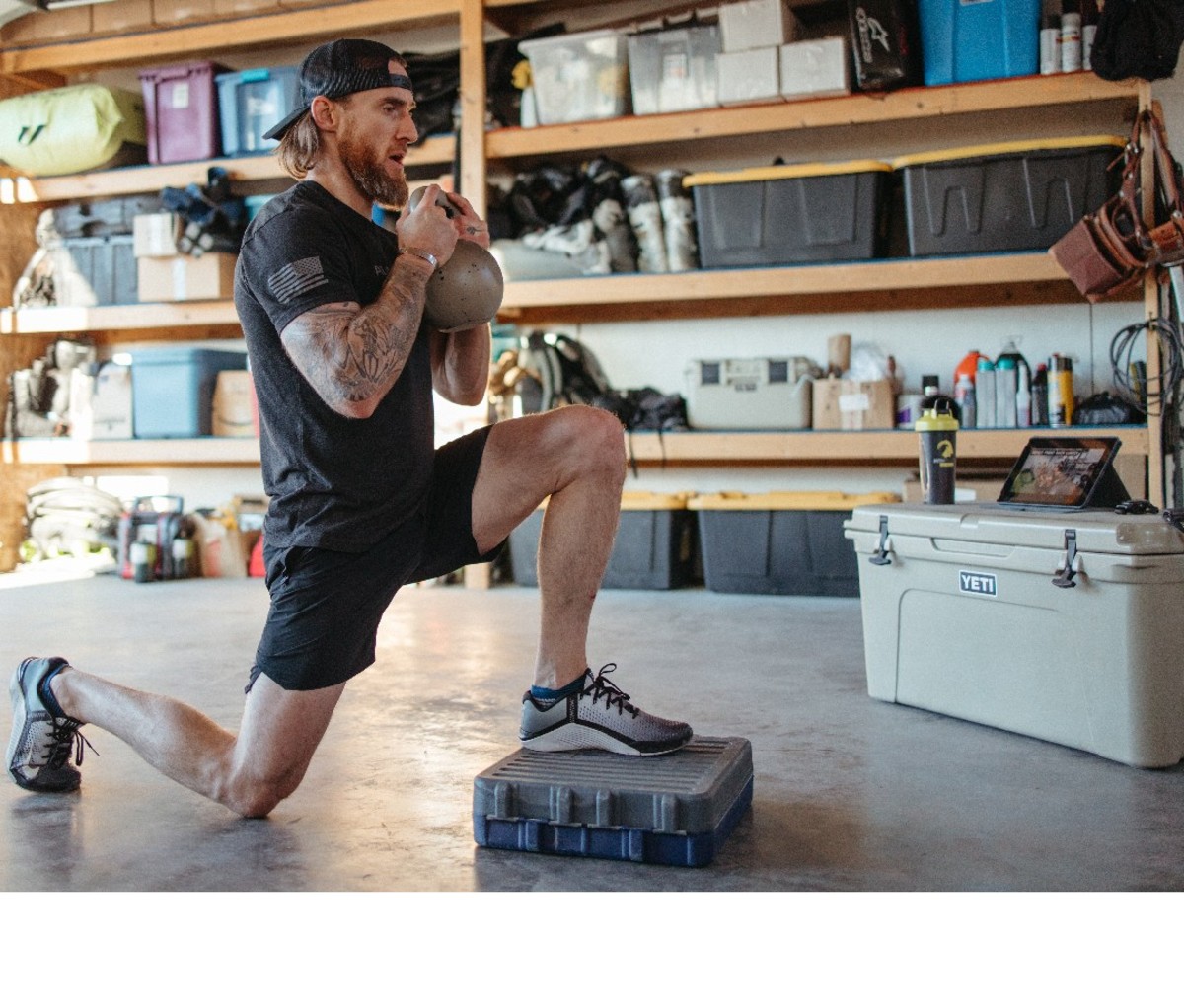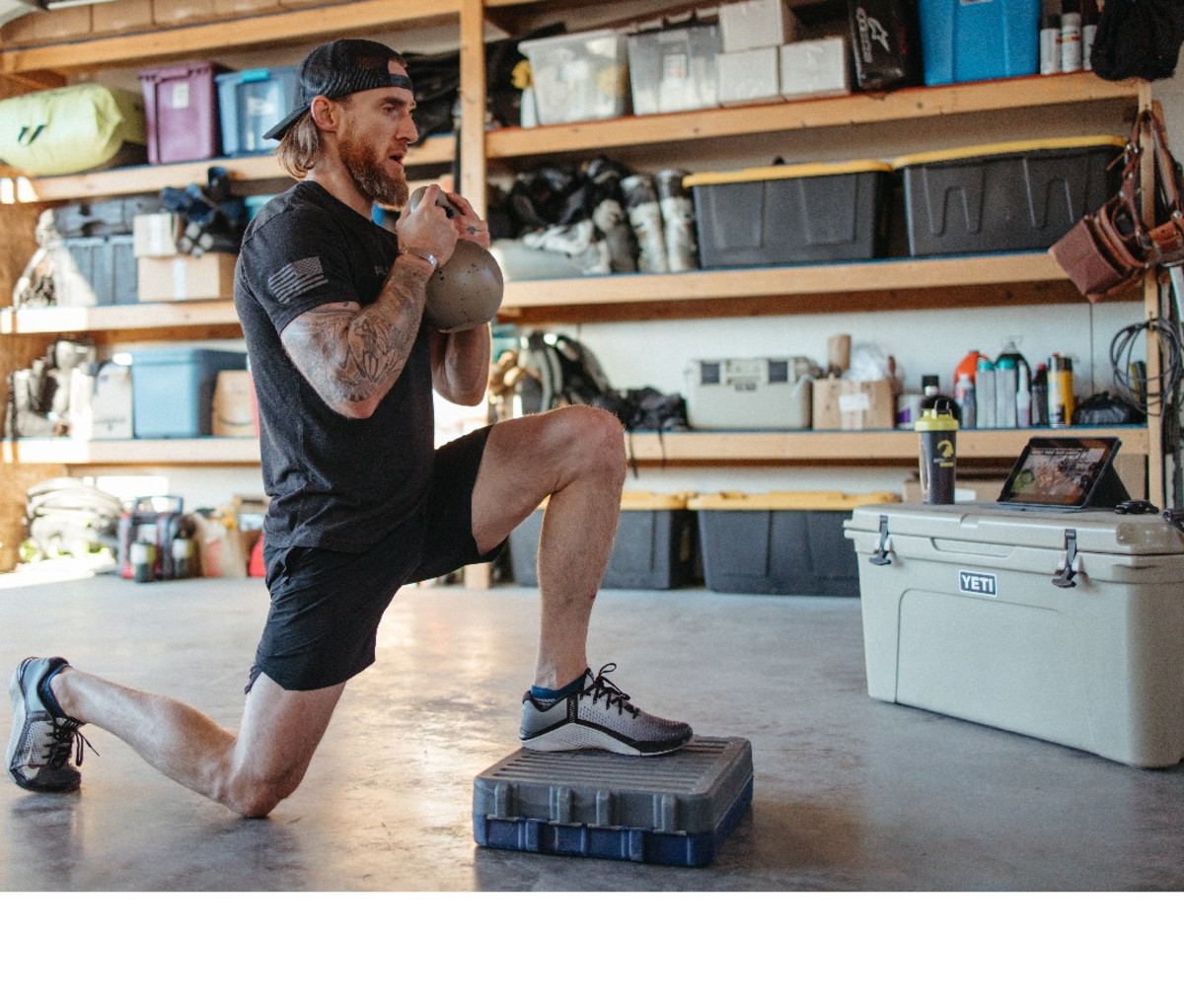 Image courtesy
From a fitness perspective, the principles are sound. They strengthen multiple muscle groups and systems and constantly challenge themselves day in and day out. It also eliminates the fickle nature of our human brain. I train several days a week, but before I started following MTNTOUGH+ I just did the exercises I wanted to do on any given day based on how I felt. Doing something like the four-week kettlebell-dominant KB20 provides guidance for the reg and helps me meet my fitness goals as the program pushes me to either add weight or reps as I diversify the work I do in the gym . In other words, I don't base my conditioning on how I feel. I follow set guidelines that are proven to produce results.
And the training is hard. I can't stress this enough. I had trouble getting through some of them at first. Most workouts last about an hour and usually depend on supersets, so you're constantly moving and pushing without much rest. Personally, I enjoy the variety built into each program. Take the Backcountry Spring Training Camp program, for example, and you'll be supersetting bench presses and deadlifts one day and blowing away box jumps, farmer carries, and spin bike rounds the next. It keeps you busy and delivers results - if you can keep up.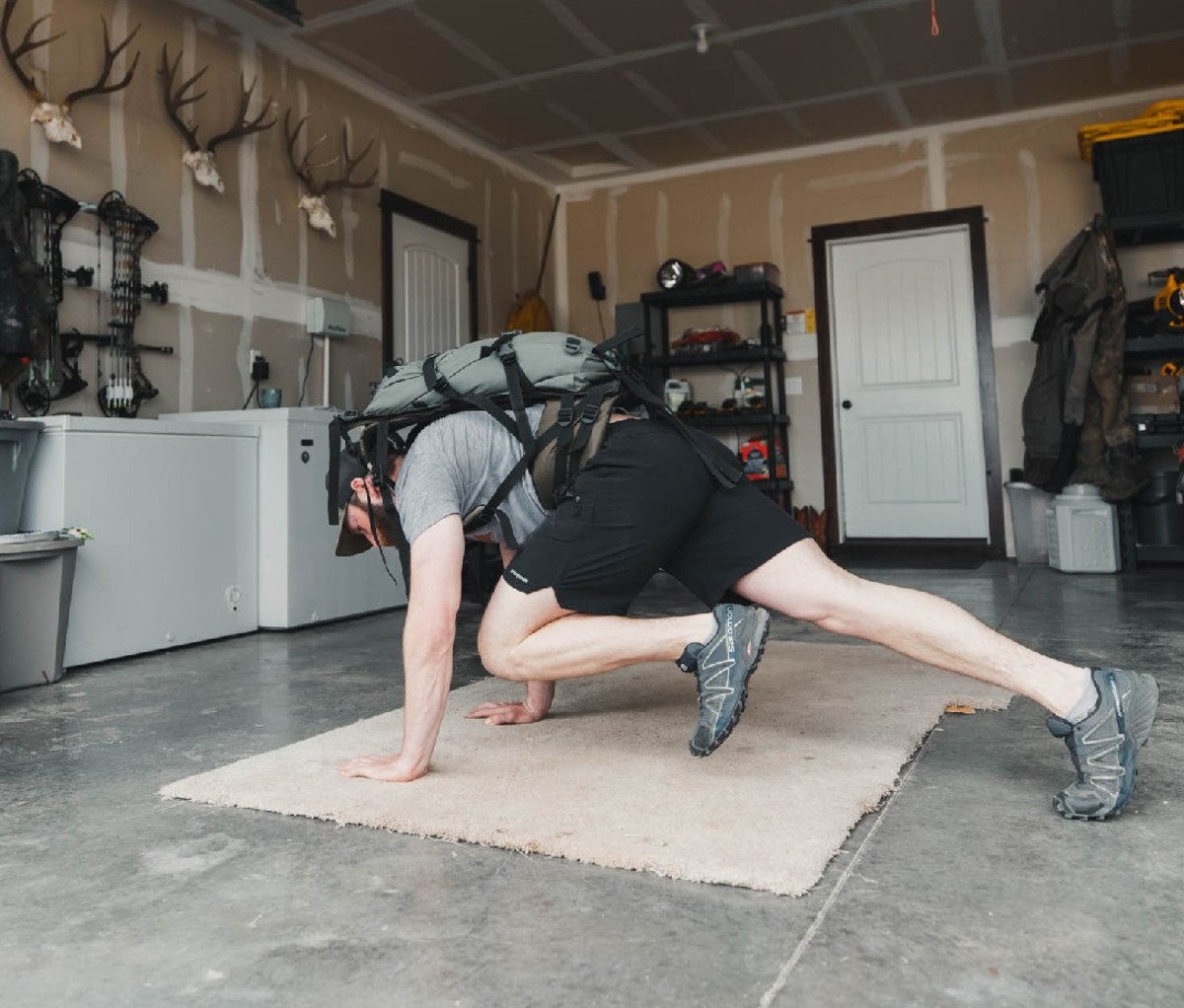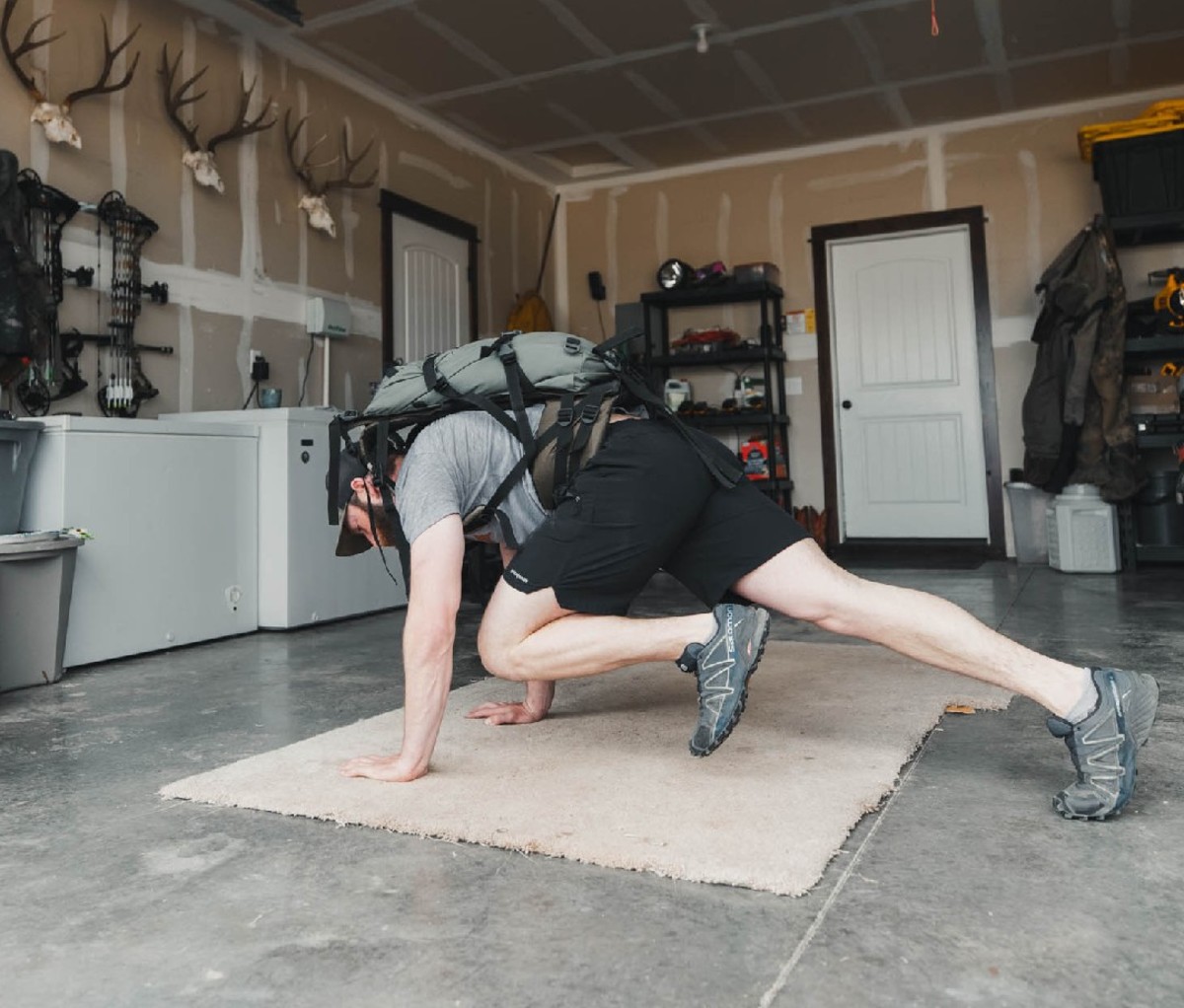 Image courtesy
On the other hand, if you're someone who's used to benching every other day (like me), you might get frustrated with the lack of routine. There is no such thing as "leg day" or "back day" and you won't be repeating the same exercises three days a week. This app is not designed to build a big breast. It is designed to build overall strength, endurance and agility for athletes who need to perform so every day is a full body workout.
I spent four weeks bouncing around the app trying out the different programs - but the best way to use MTNTOUGH+ is to pick a program and stick with it from start to finish. When you're done with one, move on to the next. There is a solid selection of programs to choose from. If you only have 30 minutes a day and can't go to the gym, do the 30-30 bodyweight program. If you love kettlebells, knock out KB20. If you're a fitness rat who loves to throw heavy weights, Backcountry Hunter Postseason Strength is for you.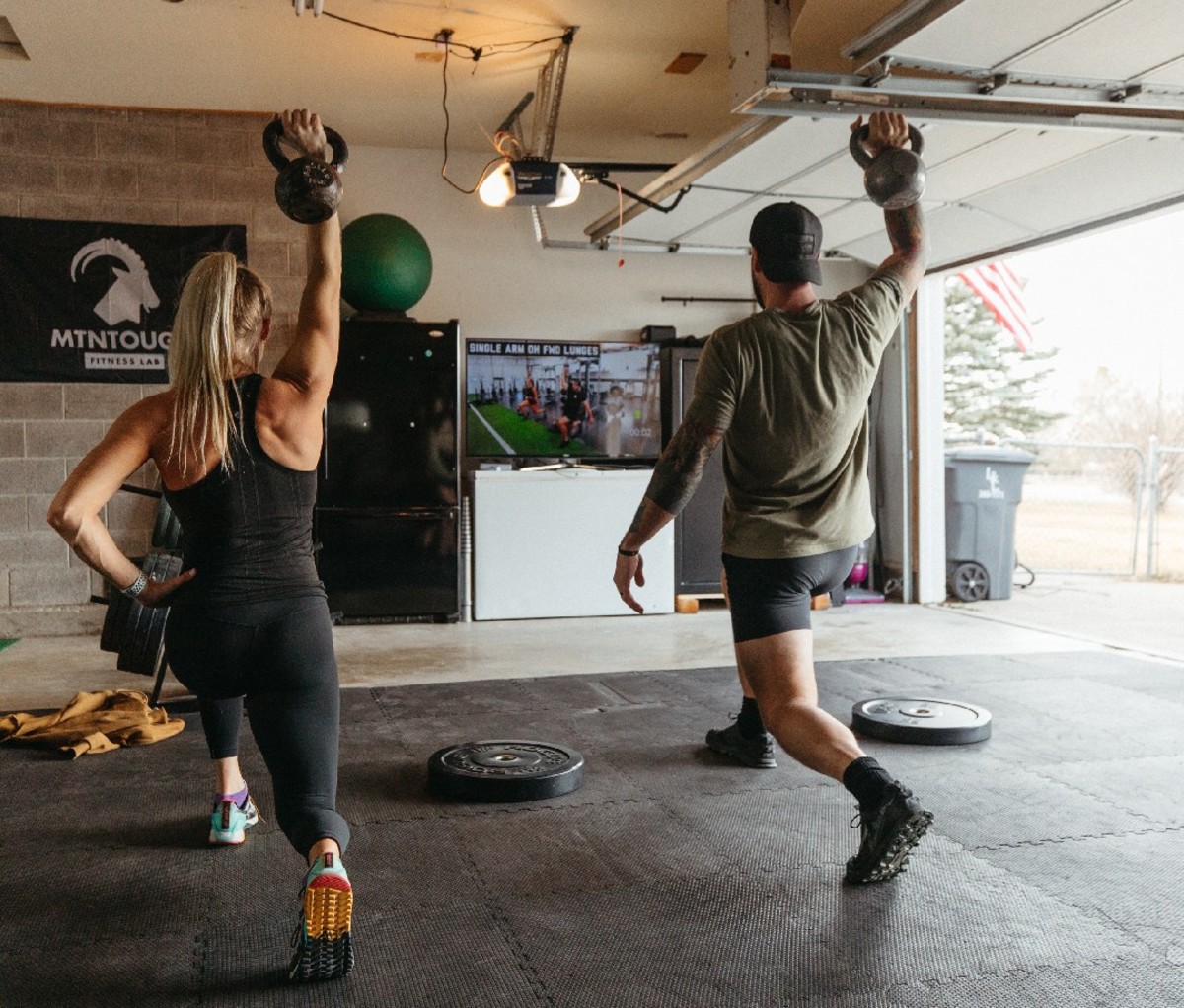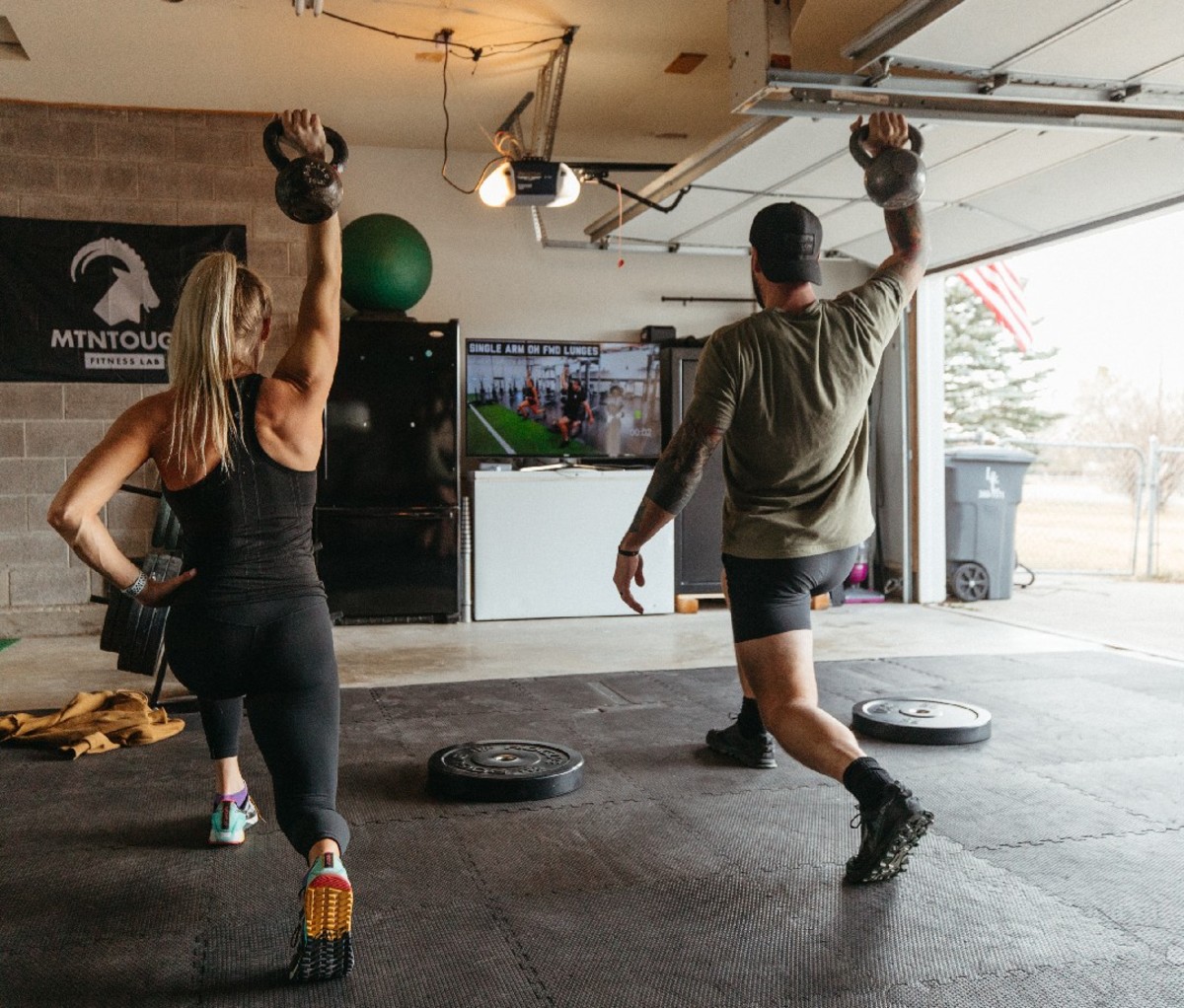 Image courtesy
And the workouts aren't the only value in MTNTOUGH+. I don't really like the motivational videos, but I became slightly addicted to the mobility tutorials and incorporated them into my nightly TV routine. I also found the nutrition plan helpful. It wasn't groundbreaking (e.g. eliminate processed foods and focus on protein and healthy fats), but it got me thinking about every calorie I'm putting into my body and made me realize I wasn't getting enough ate protein to support my training.
After 30 days I am encouraged by the results. I'm leaner and stronger and excited to see where the app can take me. Curious to check it out yourself? Here is a sample workout from the Backcountry Hunter Postseason Strength series.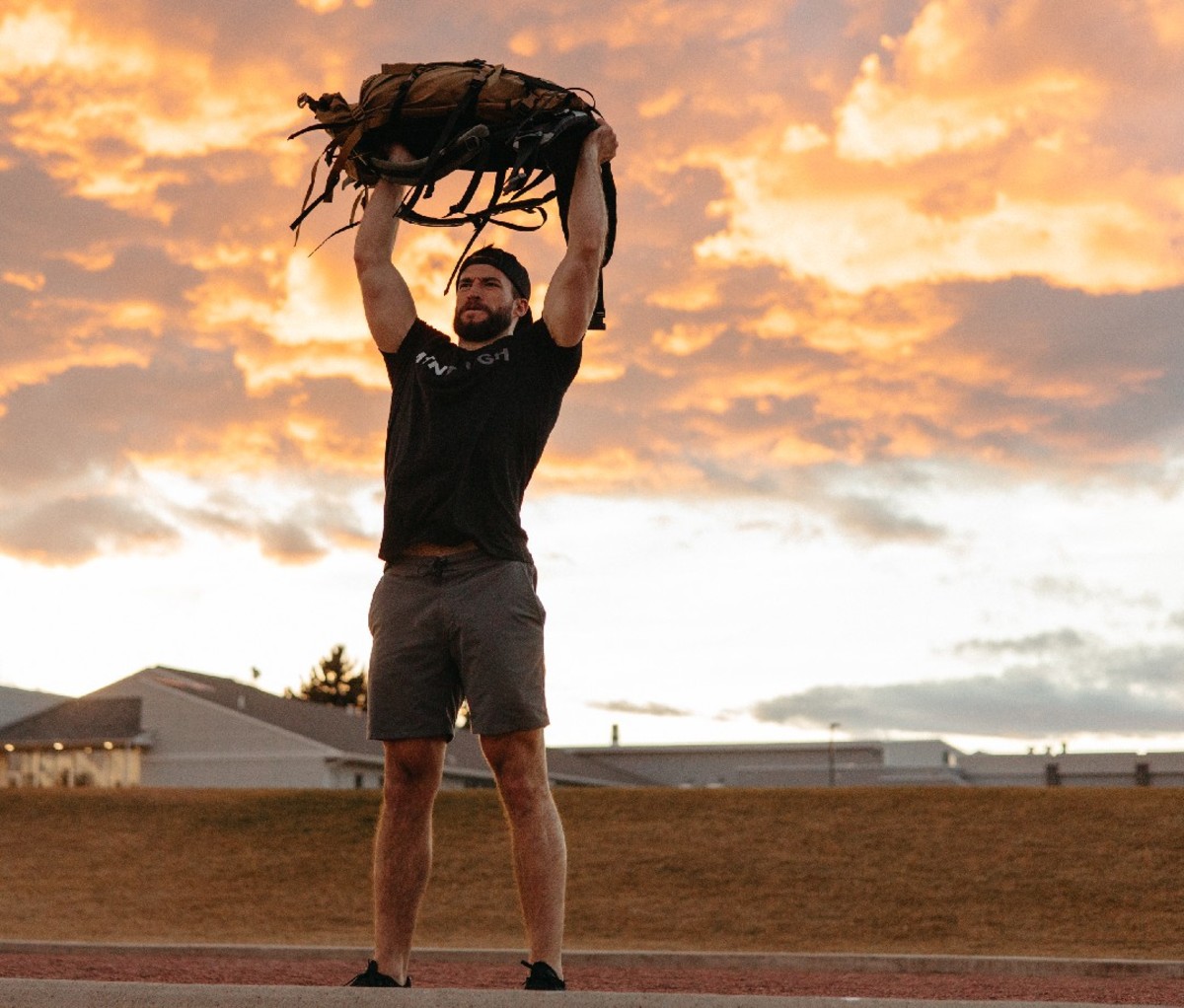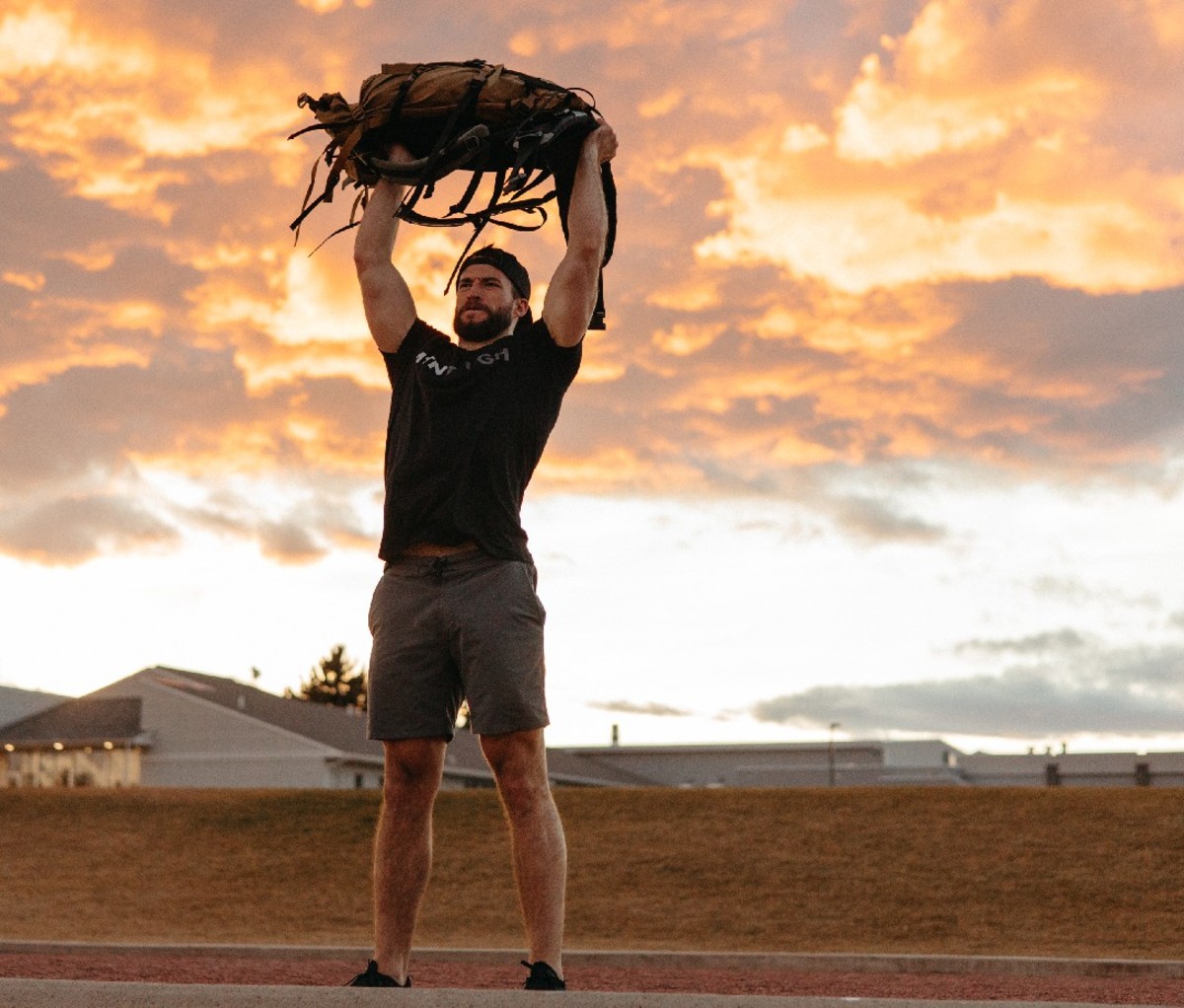 Image courtesy
THE WARM UP
row x 500 meters
High knees x30 seconds
Kick butt x 30 seconds
The world's greatest stretch x 30 seconds
Overhead lunge x 30 seconds
Walkout/inchworm push-ups x 30 seconds
Side lunge x 30 seconds
Floor wiper x 30 seconds
THE WORKOUT
1. Half-mile sprint: On the treadmill or outside - as fast as you can keep that distance.
2. Superset Ball Squats and Release Pushups Ladder: Focus on form as you squat - drop your butt until it touches the top of a medicine ball or low bench. For release push-ups, do a standard push-up, but lower your chest to the floor and release your arms to your sides before pushing back up. You will complete a ladder in the following order:
20 squats with the ball + 2 push-ups
18 ball squats + 4 release push-ups
16 squats + 6 push-ups
*Continue until you're done with a set of 2 ball squats + 20 release push-ups
3. Sprint half a mile
4. Superset forward lunge and barbell military press ladder: You can do bodyweight lunges or use dumbbells to increase the challenge. You complete a ladder in the same order as above.
20 forward lunges, 2 barbell military presses
18 forward lunges, 4 barbell military presses
16 squats + 6 push-ups
*Continue until you have completed a set of 2 forward lunges + 20 barbell military presses
5. Half-mile sprint
6. Core finisher
board x 1 minute
Left side plank x 30 seconds
Right side plank x 30 seconds
board x 1 minute
Want to try MTNTOUGH+ for yourself? Right now you can save 15% on MTNTOUGH+ with the promo code "BEGIN" for monthly or "INTRODUCTION YEAR" for annual savings. You can buy videos individually or pay a monthly subscription fee of $29.99.
learn more
Subscribe to YouTube for access to exclusive gear videos, celebrity interviews and more!