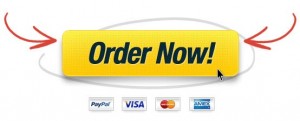 Product Name: Fitness & Diet Plan for two months » go4fitbody personalised fitness plan
At go4fitbody, we'll give you all you need to get fit in one place. Our professional team will design a personalised exercise and diet plan for you, which suits your body.
With our personalised exercise and diet plan, You can reach your fitness goals at least three times faster.
The scientists believe that a great exercise plan in conjunction with a proper diet plan plays a much stronger role than various drugs and supplements in reaching your desired weight and body shape.
If your answer to any of the above questions is "Yes", then you have come to the right place.
Go4fitbody team has helped individuals like you to achieve their fitness goals and enjoy their health journey.
Our team consists of professional sport physiologists, dietitians and nutritionists closely working together to prepare you the best fitness and healthy diet based on your body, eating habits and daily routines. You will get all the ongoing support and motivation you need to get fit in one place.
90 days 100% money-back guarantee
Take your two months personalized plan for just 250 AUD!!!
First, we will ask about your exercise, and medical history, your regular diet and habits. Then we will collect your bodies' measurements such as arm, abdominal and calf circumference. For a better assessment of your body, we may request your bodies' photos from different angles. You will receive guidance during each step of filling up your information form.
After that, based on the provided information, our professional team analyses your body and designs an integrated diet and exercise plan suitable for your body. Designing a comprehensive fitness plan requires having different expertise and knowledge. Our team consists of professional nutritionists and physiologists working hard together to make sure you will achieve all your fitness goals in a reasonable time. We also ensure that you will receive all tools and guides you need to achieve your ideal fit body.
Take your two months personalized plan for just 250 AUD!!!
Each fitness plan includes monthly personalized diet, exercise and supplement (optional) plans prepared by a team of professional nutritionists, dietitians and sports physiologists.
The plans are based on your primary goal, age, body shape, medical and injury history and daily routines and activities. We monthly review your body performance carefully and prepare the new plans to help you reach your main goal earlier.
You will receive ongoing support through our support system and all your questions and concerns will be addressed at the earliest possible.
Our nutritionists analyse your eating pattern and current diet and prepare a personalised diet to develop healthier eating habits. The diet plan consists of various foods with enough nutrients and balanced micro-nutrients and macro-nutrients to help you achieve your fitness goals earlier. Changing the calorie intake is one of the critical factors in your diet, but it is not the only component we consider to prepare your nutrition plan. The meals are selected based on your usual and daily meals and we make sure the ingredients are easy to access in your living area and the cooking is not time-consuming.
Below you can see a sample of the diet plan. As you see, you've got some different dishes to choose from for each meal. You have a comprehensive guide available about your diet plan and all the alternatives:
Our sports physiologists will prepare the unique and personalised exercise plan with minimal strength and no injury risk. The workouts are designed based on your personalised diet plan, fitness goals, your level of fitness, the amount of time you can allocate to exercise each week, and your enjoyable fitness activities. You can choose to exercise in the gym or comfort of your home. A home exercise plan requires simple equipment such as dumbbells and jump robes or you can even do equipment-free bodyweight exercises.
You can find all the information on your exercise plan, and here in front of each exercise, also you can click on the link to play a short video clip of each exercise.
You may choose to take a dietary supplement to increase your exercise efficiency or boost your tolerance for more intense workouts to achieve your performance goal more quickly. Our specialist will guide you to choose the best type and amount of supplement based on your diet and exercise plan and your personal goal and body performance.
After a month of applying the plan, your body performance will be assessed by our team. You are supposed to update your weight and sizes in your dashboard and let us know how much you have followed your personalised diet and exercise plans. Uploading a new body photo is recommended for a precise assessment. We check your progress during that recent month and could understand how effective your plan was. Based on your body performance, we will prepare your plan for the following month.
We know that it may be a challenging journey for you. You can contact our support and professional team 24/7 through our ticketing
system on your dashboard, Facebook Messenger or WhatsApp . The support team will review and answer all your questions at the earliest possible.
All files are in PDF format and Delivery time is within 5 to 7 business days.
Take your two months personalized plan for just 250 AUD!!!
Necessary cookies are absolutely essential for the website to function properly. This category only includes cookies that ensures basic functionalities and security features of the website. These cookies do not store any personal information.
Any cookies that may not be particularly necessary for the website to function and is used specifically to collect user personal data via analytics, ads, other embedded contents are termed as non-necessary cookies. It is mandatory to procure user consent prior to running these cookies on your website.
Click here to get Fitness & Diet Plan for two months » go4fitbody personalised fitness plan at discounted price while it's still available...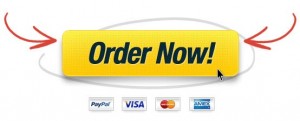 All orders are protected by SSL encryption – the highest industry standard for online security from trusted vendors.


Fitness & Diet Plan for two months » go4fitbody personalised fitness plan is backed with a 60 Day No Questions Asked Money Back Guarantee. If within the first 60 days of receipt you are not satisfied with Wake Up Lean™, you can request a refund by sending an email to the address given inside the product and we will immediately refund your entire purchase price, with no questions asked.